TRIANON

ÉLYSÉE MONTMARTRE


Paris

Archives : Julien Labrousse




A GLOBAL PROJECT TO RENOVATE AND TRANSFORM THE ÉLYSÉE MONTMARTRE CORRIDOR
IN REFERENCE TO THE WINTER GARDEN OF THE CHATEAU DE VERSAILLES.

ACCORDING TO THE REFERENCED DRAWINGS OF ANTOINE FONTAINE,
FRENCH SCENOGRAPH, WE DESIGNED A PART OF THE TRIANON THEATER COLUMNS, CONSTRUCTION OF TRELLIS PATERN, GIRDER FOUNDATIONS AND LIGHTING
ACROSS THE ACCESS ENTRANCE AND BALCONY.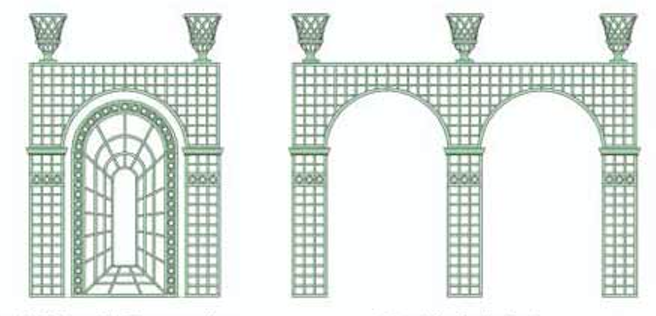 PART I

Analysis & sketches

Referenced by Antoine Fontaine sketches
Background wall elevation
Side elevation on the staircase
Transversal trusses elevation
PART II


Digital drawing

section elevations
























Drawing section elevation of the columns, accesses, and lamps of the theater.
Restyle the existant lines of these walls giving a new appearance with molding ornement and conclude with the doors handle style.



PART III

3D Drafting model

According to the floor plans I built in elevation these new foundations designed decor.
Building of these new girder archway trusses in order to harmonize the curves of the ceiling fundation.




PART IV


Lamp designs,

colorimetric setting

& matter